KITE FLYING IN WINDLAND
Kites, Kites, and more Kites
Come over to WindLand and kites flown by the Utah Kite Fliers paint the sky with kites of all kinds! Single line and multi line kites will be in the air all day long. Some of these kites are 500 square feet and have 100' tails! Multi line kitesw (both 2 line and 4 line kites) will be demonstrated as well.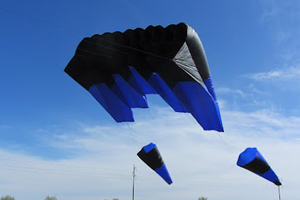 Kites are relatively inexpensive, can be flown by anyone and rely on simple "wind power". Fun for kids and adults alike. They come in all shapes and sizes from big to small and traditional to modern designs. Kites are flown all over the world and in many areas are a symbol that there is peace in the area.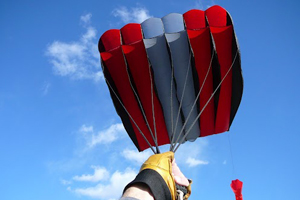 Bring a Kite or Build a Kite
Feel free to bring a kite or make one from a kite kit provided (free, check for building times) The fliers will be available all day long if you have any questions or would like information on the kites being flown.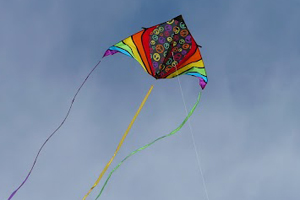 "Running with the Bols"
Enjoy "Running with the Bols" (Bol races)! A race from one side of the field to the other while pulling a large Bol (like a small parachute). Fun for kids and adults. Feel the power of the wind as you run while towing the Bol behind you. Please check schedule for times.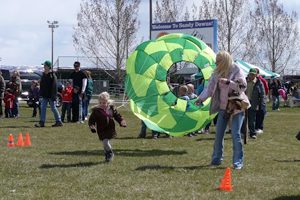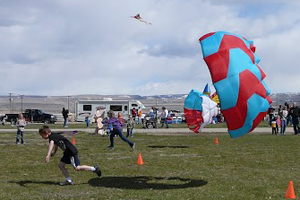 Wind Art
Gaze upon it, walk beside it, stand within it...listen, hear, feel...and now, see the wind in its beauty.