COMMUNITY
We like to recognize our friends in the worlds of green & wellness by sharing them with you. Have one to recommend? Let us know.


Crystal Springs Healing
Holistic healing at it's best.

Damanhur
A unique, eco friendly, self governed community in Italy. Very cool.

ProClass Web Design
These people build great websites, like this one.

Save My Oceans
An excellent overview of the problems facing our oceans along with ideas on how to help.
Tribewanted
Tribewanted is a fascinating project where a team from around the world build a community in a far flung area utilizing international ideas for sustainability and meshing it with the local indigenous culture.
Bornholm - Vehicle-to-Grid
Bornholm, Denmark is becoming a test ground for all things green and sustainable. The latest is the testing of the Vehicle-to-Grid concept which enviros tout as being the next step towards zero carbon.
EMA - Green Links
One of the better green links pages we have found. Much has a west coast focus but not bad overall.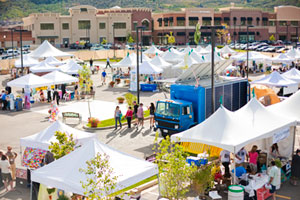 Photo: Jamy Beecher